One user globally
for all applications
The basic idea of Global Eye 2.0 is to map each employee exactly once in the company with their credentials in order to assign them the applications and systems they need for their work. Therefore, a user does not have to be administered several times as a user in the system environments, but only once and has access to his or her working environment with a single sign-on identification!
Currently, with Office 365, MS Teams, Webex, Zoom, Skype for Business 2022, GPN-Jitsi and Big Blue Button, the most common UCC systems are integrated in Global Eye 2.0. With the internal interface module, however, other applications from the most diverse business areas can also be connected to the platform.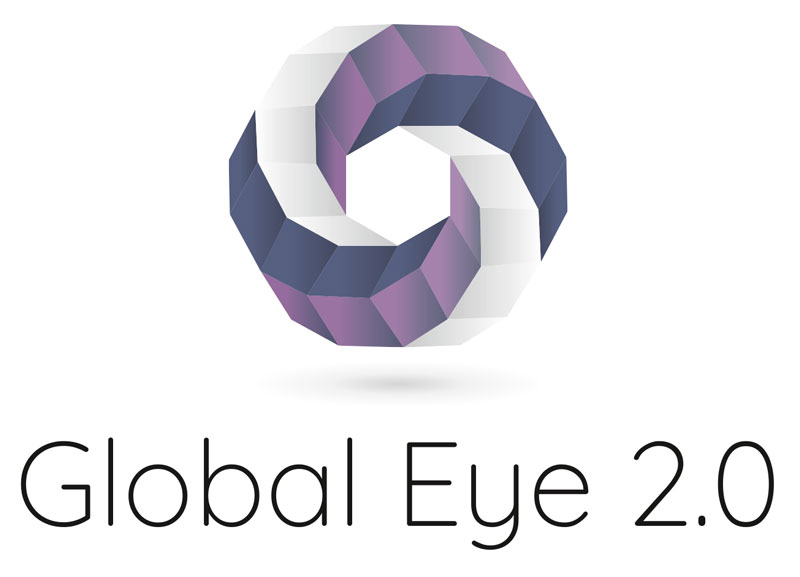 One platform globally
for all systems
Via Global Eye 2.0, the most important cloud, hybrid cloud, as well as on-premise communication services can be provided to users and easily managed.
Our middleware is fully multi-client and multi-vendor capable and therefore the ideal solution for groups with a deep corporate structure or carriers with a large number of contract customers!
As a platform, Global Eye 2.0 provides resellers, sub-resellers and enterprises with a single interface to deploy all major UCC systems. It can even connect to widely used user management systems such as Active Directory or SAP!
Global Eye 2.0 is equipped with an intuitively easy-to-use interface and has been fully upgraded to be "white-label-ready"!
Advantages
Global Eye 2.0
Global Eye 2.0 is delivered in carrier quality.

The highest security standards always guarantee 24/7/365 availability.

 Your data remains your data, no covert disclosure to third parties or access from overseas institutions! Global Eye 2.0 complies with all local and European data protection regulations!
A unified provisioning system for the most important UCC systems, such as Office 365, MS Teams, Webex, Zoom, Skype for Business 2022, GPN-Jitsi, Big Blue Button and more!
Single user provisioning for large companies with multiple subsidiaries, holdings, group divisions or large project/development units prevents parallel and thus costly administration in different user environments.
Multi-client capability allows provisioning across deeply subdivided company structures or, in the case of carriers, across several reseller levels up to the end customer.
Single Sign On for employees makes access to different applications much easier!
There are almost no limits to the connection to different company systems due to the integrated interface management! Collaboration and video conferencing systems, but also CRM, ERP and HR solutions can be integrated into Global Eye 2.0, provided they have an interface control.
The intuitive graphical user interface of Global Eye 2.0 significantly reduces the workload and provides an overview even in complex organisations!
Whether cloud, hybrid, on-premise: Global Eye 2.0 can also manage mixed user environments (e.g. Microsoft Active Directory, SAP etc).
No full access and synchronisation to all users, only those users are managed and synchronised that are transferred to our system.